The REACH Initiative
(Restore, Empower & Attain Connections with Hope)
The REACH Initiative is committed to seeing each individual healed and restored: body, soul, and spirit, so they can successfully live out their life. This mandates attending to physical health, mental and emotional health, as well as spiritual health. Through the establishment of a statewide network of Reentry Councils, we seek to bring about lasting change and collaborative impact in our communities. Our work is based on compassion for our fellow brothers and sisters in their suffering and need, and we believe each one is worthy of dignity and respect. We want our compassion to be alive in our words as well as our actions as we live generously in our service and support of others while faithfully stewarding all resources entrusted to us.
Our mission is to provide collaborative community support for justice impacted people — to address reentry barriers and coordinate related services and resources — while empowering individuals to become criminal justice reform leaders and organizers in their communities, regions, state and nationally.
Our vision is to Restore justice impacted people, by Empowering them to lead and organize and Attain Connections through Hope for a better future.
Our organization was originally founded under the West Virginia Council of Churches with the hope of forming a few Reentry Councils across the state. We grew from one volunteer to our current full-time staff of 6, with a few others on contract with our organization. Because of the rapid growth and demand for services across the state, it was decided it was best to form a separate nonprofit to be able to focus solely on Reentry Initiatives and Criminal Justice Reform.
It is our goal to restore each justice involved or impacted person's dignity, through compassion, understanding and hope, while demonstrating trust through integrity, honesty and providing emotional support. We strive to be good stewards of the gifts and resources entrusted to us and use them to create a healthy community and, within our means, to respond to the needs of the poor through service and advocacy. It is our belief that we must advocate for those that are marginalized and voiceless that are forever treated as second class citizens, even though their societal debt has been paid.
What hours do you work?
We operate remotely and do not have a walk-in office. Therefore, it is easier to contact us through e-mail or by phone to best assist you.
Who do you serve?
We serve anyone that has been impacted in any way by the justice system. We work with individuals coming out of jail, prison, alternative sentencing, day report centers, diversion programs and more.
Do you provide any financial assistance?
We are a referral agency only and do not provide direct services. However, we will connect you with the resources you need to successfully transition back to the community.
What areas of the state do you serve?
We serve the entire state of West Virginia and will do our best to connect you to resources closest to you.
Staff & Contact Information
Chrisha Spears
Administrative Assistant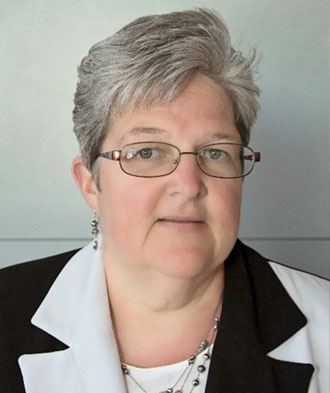 Beverly Sharp
Founder and Executive Director of the REACH Initiative & WV Reentry Councils
Beverly earned her Bachelor of Science Degree in Law Enforcement and Corrections from Marshall University. Most of her professional career was spent with the United States Department of Justice, Federal Bureau of Prisons, where she retired after 30 years of service. Beverly is certified by the National Institute of Corrections (NIC) in the following areas: Offender Employment Specialist, Offender Workforce Development Specialist (OWDS) and OWDS Certified Instructor.as well as a Global Career Development Facilitator (GCDF). She served as Program Coordinator of the Criminal Justice Department at Ashland Community and Technical College. Currently her goals are developing programs, initiatives, and training to improve the opportunities for former offenders to successfully return to the community as productive citizens, as well as to educate communities on the barriers faced by former offenders, in order to reduce recidivism and to Build Bridges to a Better Community.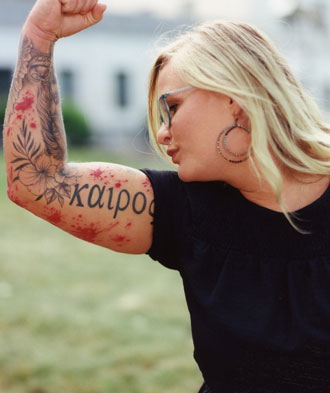 Amber Blankenship
Peer Reentry Program Coordinator

Amber is happily married and resides in Logan County. She is a previously incarcerated person who has worked diligently to overcome barriers of addiction, poverty, and entanglements of the criminal justice system. Overcoming these things personally has given her motivation to change the climate in West Virginia through criminal justice reform, Reentry, and recovery advocacy. She serves as co-chair of her local Reentry council. Amber delights in deep, meaningful conversations and seeing someone discover their purpose. She truly believes that iron sharpens iron as one person sharpens another, and her work truly makes a difference!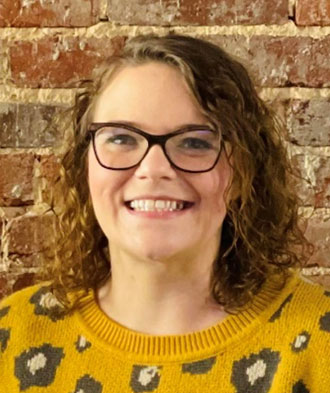 Heather Gregory
REACHback Reentry Navigator
Heather is a graduate of Glenville State College with a Bachelor's Degree in Behavioral Sciences. She is motivated to give back to her community and help others conquer the barriers she herself has recently overcome. She is very optimistic and constantly looks for ways to advance herself and those around her. She is an active member in her church community and feels honored to be a part of the WV Reentry Team.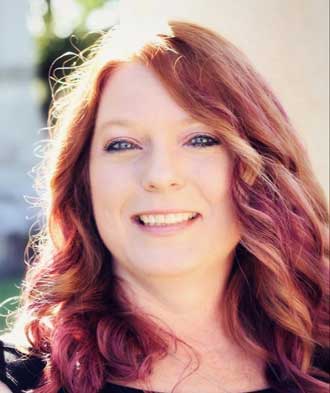 Chrisha Spears
Administrative Assistant

Chrisha is a graduate of Ashland Community & Technical College with an Associate in Applied Science Degree in Business. She is a three-time graduate of Morehead State University with a Bachelors in University Studies, a Master of Arts in Adult and Higher Education, and a Master of Arts in K-12 School Counseling. Chrisha has used her experiences as a non-traditional student juggling family and working full time to help others recognize possibilities and potential.
Chrisha also serves as the Conference Director for Young Women LEAD, the nation's leading trusted provider of life-changing and experiential leadership events for high school young women that take place online, and on the campus of colleges and university partners.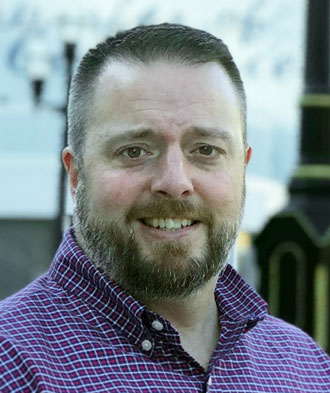 Jeremiah Nelson
Reentry Coordinator
Jeremiah was formerly incarcerated on a federal conspiracy and drug charge. He is an avid storyteller and communicator and will share his life's experiences with anyone. From growing up in a small Appalachian town, to business success to prison, from prison to college. After incarceration Jeremiah attended Concord University where he met his future wife Amy and graduated with honors as a dual major in Business Management, Administrative Systems and Minor in Pre-Law. He was also awarded the distinction of being a McNair Scholar. Jeremiah now lives in Princeton, WV and is a Reentrant Assistant and Reentry Council Coordinator for the West Virginia Reentry Councils and The REACH Initiative. Jeremiah enjoys instilling hope in formerly incarcerated people and educating people of influence in his community to the barriers that formerly incarcerated individuals face upon reentry.
Patsy DiCesare
Housing Coordinator

Patsy DiCesare was born and raised in Wheeling, WV. His currently lives in Charleston, WV, with his wife, Rita, and daughter, Rosalie. He is the Housing Case Manager for the Religious Coalition for Community Renewal (RCCR) where he provides assistance to individuals that have been impacted by the criminal justice system in a one-on-one setting. He provides community resources, treatment options, and connects his clients with appropriate employers in an effort to ensure their eligibility for housing. Patsy states that his passion is to give others the same help that was given to him. He recognizes how much it means to those who receive the help and what a difference it makes in their lives. His goal is to share the hope and the promise of finding a new way to live. He is grateful to the RCCR and the REACH Initiative for the opportunity to serve in the community where the help is needed.